Pickwick offers a quality and diverse selection of black teas green teas and herbal infusions. The Pickwick assortment is produced from the finest teas around the world, carefully prepared and blended, for the sole purpose of providing a distinctive quality cup of tea. Using natural ingredients, the Pickwick range stimulates the consumer to relax briefly at various times during the day, enjoy a harmonious tea experience.
The tea bag envelopes are fully sealed and foil lined for freshness.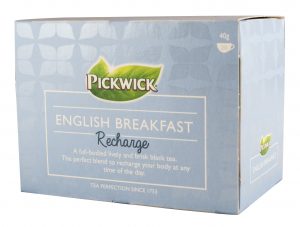 RECHARGE




English Breakfast Tea
A full-bodied, lively and brisk black tea. The perfect blend to recharge your body at any time of the day.
(20 sachets/box)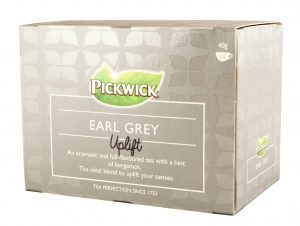 UPLIFT




Earl Grey
An aromatic and full-flavoured black tea with a hint of bergamot. The ideal tea to uplift your senses.
(20 sachets/box)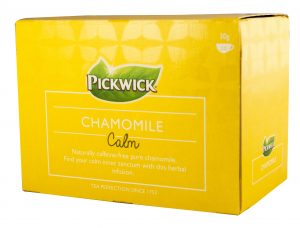 CALM




Chamomile
Naturally caffeine-free pure chamomile. Find your calm inner sanctum with this blend infusion.
(20 sachets/box)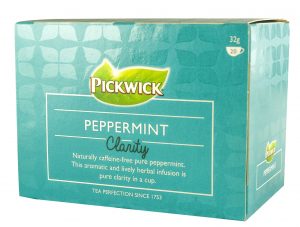 CLARITY




Peppermint
Naturally caffeine-free pure peppermint. This aromatic and lively herbal infusion is pure clarity in a cup
(20 sachets/box)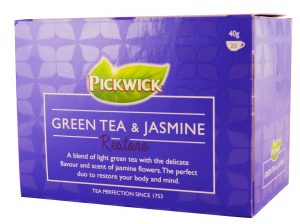 RELAX




Green Tea & Jasmine
A blend of light green tea with the delicate flavour and scent of jasmine flowers. The perfect duo to restore your body and mind.
(20 sachets/box)