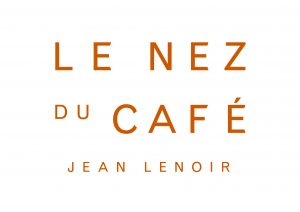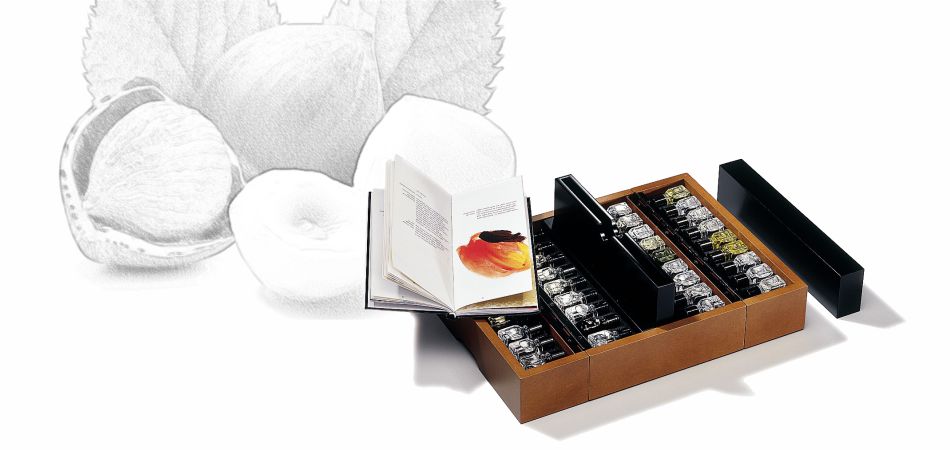 The Le Nez Du Cafe is a collection of the most typical aromas found in the world's top coffees. You must be able to identify them in order to master tasting fully; the kit offers a pleasurable way of becoming a competent taster by helping you to recognize these aromas, You will then be able to give an informed opinion on the cup you are tasting and convey your sensations to others.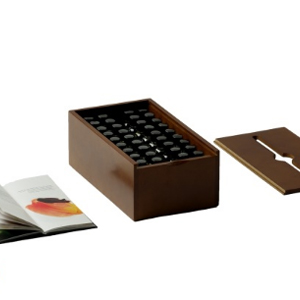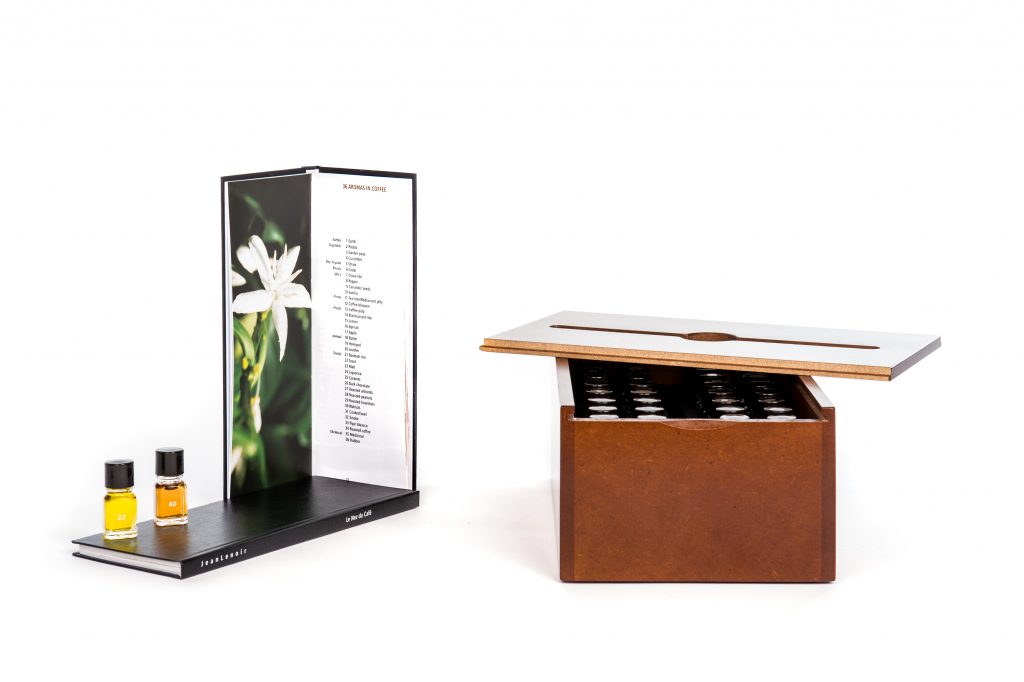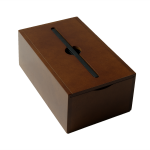 Revelation 36 aromas
36 aromas for you to smell and memorize. The illustrated book describes the aromatic group of each aroma, its odoriferous features and its presence in the world's coffees, as well as the art of coffee growing, roasting and brewing.
Designed for both professionals and amateurs who wish to improve their knowledge.
Wood box, same aromas and explanatory booklet as Le Nez du Café® Passion.
Size: 26 x 15 x 8.5 cm, weight: 1.85 kg.
Made in France.