Gran Caffè Garibaldi

 is attentive to the 

quality at all stages

: from the search and selection of raw Italian coffee beans directly to their home countries, thanks to the perfect knowledge of roasting and mixing phases. Everything is subject to constant monitoring to ensure, around the world, the 

unique taste of true Italian coffee

.
Gran Caffè Garibaldi

 blends capture 

the vitality to arose the senses of all those who savour it taste. 

Any time, anywhere, 

treat yourself to a journey, around the world and deep within your soul

.
The traditional Italian uniqueness in the preparation of the mixtures has conquered every market.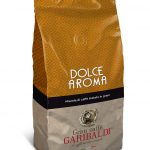 Delicate and smooth coffee, with the right balance between body and acidity.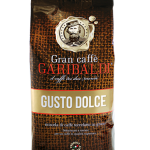 Balanced mixture with an acidity just suggested and the fullness almost syrupy,