MONIN GOURMET SAUCE
Monin Gourmet Sauce, formulated with the finest ingredients to bring to your drink or meal an incredibly creamy and perfectly balanced texture together with an authentic and memorable taste. Get yours from The Coffee Scent now.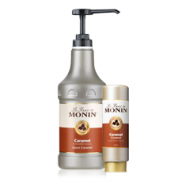 Its buttery caramel taste is incomparable, when combining it for example with banana or apple in a latte, it reveals all its velvet taste.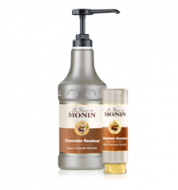 MONIN Chocolate Hazelnut sauce is perfect to turn any of your applications into a gourmet treat.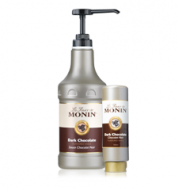 Due to its smooth texture MONIN Dark Chocolate sauce allows you to create unique hot and cold mochas. It can also be used for glass drizzling or indulgent toppings.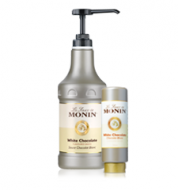 A creamy white chocolate taste which enhances your steamer! Try to combine it with MONIN Matcha Green Tea syrup and milk, and you'll be amazed by its unusual smooth taste.