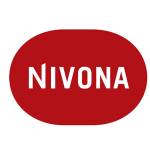 WPM ZD-10T
Grind coffee to any size with the Welhome Coffee Grinder Conical Burr ZD-10T. This intuitively designed grinder is designed to work for manual espresso brewing, french presses, and everything in between.
The grinder is equipped with stainless steel conical burrs that grind coffee with uniform precision at all settings and will stay razor sharp for years. 20 grind settings allow you to grind coffee for any brewer and switch back and forth between settings easily.
The Welhome Coffee Grinder ZD-10T is user-friendly, featuring a simple, yet effective, dosing timer that can run as long as 60 seconds. This timer allows veterans and newcomers to coffee alike to grind just the right amount of coffee consistently.
The grinder's BPA-Free plastic body comes in white and black and will stay crisp and clean for years. The 250g bean hopper will keep you from having to refill the grinder every time you want to brew.
Overview of the technical features:
Multi-stage grinding operation
Gentle grinding to lock in the flavour
Adjustable grinding quantity and duration
Transparent, removable coffee powder holder
Transparent, removable coffee bean holder (250 g)
High-quality, hardened steel conical grinder