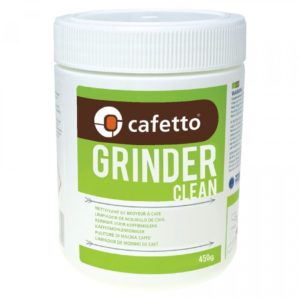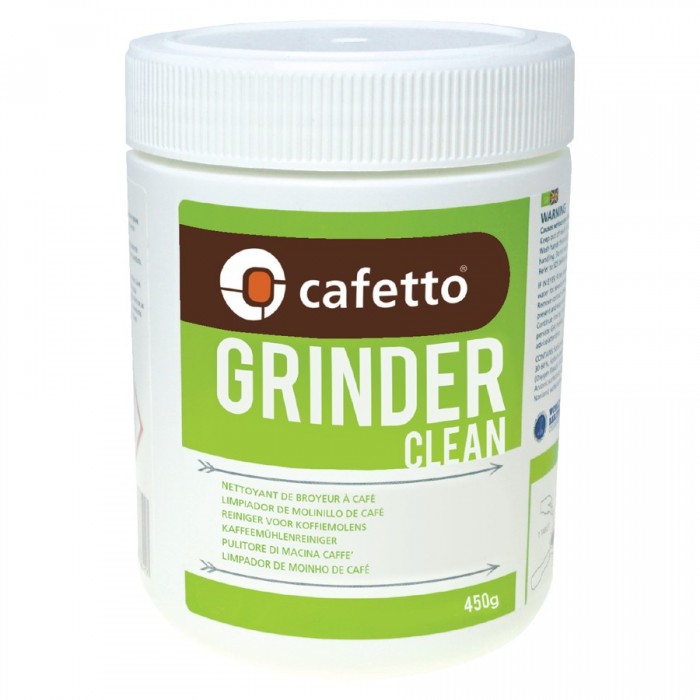 Cafetto Grinder Clean effectively removes coffee oils, deposits and flavoured coffee odours from grinder burrs and casings.
450g jars
DIRECTIONS FOR USE
• Empty all coffee from grinder.
• Place one capful of Grinder Clean into the grinder.
• Operate the grinder.
• Empty the grinder dosing chamber of Grinder Cleaner residue and brush out any dust.
• To season the grinder burrs, repeat the above process once with coffee beans.
• The grinder is now ready for use.
PLEASE NOTE:
A small amount of dust may develop during grinding and is harmless. Wipe the dust particles from the hopper, spout and doser.
IMPORTANT INFORMATION:
Do NOT use in grinder built-in to espresso machines.